Modular Wardrobe Design Ideas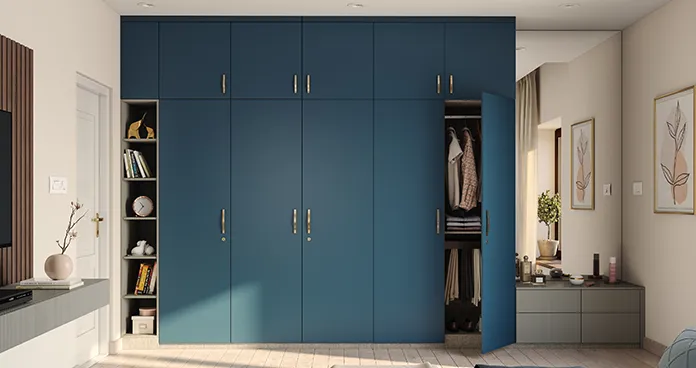 There are many styles to choose from when choosing your modular wardrobe. You can go modern, traditional, minimalist, or simple. There's a style that will fit your home perfectly. Here are some examples to get you started. You can even get creative and combine elements from several styles to create your own look.
Simple
A simple modular wardrobe design can be a great solution for small bedrooms. These units combine small and tall storage areas to keep your belongings organized. Some models feature a built-in shoe rack and dresser unit, making them ideal for working couples. They can be customized to match the style of your room and are easy to maintain. Many of these units feature high-gloss laminate finishes for a sleek, clean look. They are also scratch-resistant and easy to clean.
Another popular option is an L-shaped wardrobe. These units are built along two walls, and can include pockets, racks, and a chest of drawers. A disadvantage to this type of design is that the front side of the unit is hidden, and you cannot see everything that's stored inside. Alternatively, you can opt for a wardrobe with multiple doors and separate drawers.
Elegant
An elegant modular wardrobe design is a stylish way to add space to your room. This type of wardrobe has many benefits, including a glossy finish and sleek handles. This style looks expensive, and will look great with dark-colored walls. This type of design also reflects light, which makes it look more spacious, especially in smaller rooms.
Many different styles and colors are available, and you can customize them to suit the interior of your room. Many of these wardrobes are also functional, incorporating different sections, hanging rods, and pull-out drawers.
Minimalist
Modern Modular Wardrobes offer numerous features that are very convenient for storing clothes. They feature sliding shelves, drawers, and hanging space. They are also available in different materials. Many of them even have an overhanging loft, which can be useful for storing large items. Sliding door wardrobes can be fitted into an alcove, so that the space needed for opening them is minimal.
A minimalist wardrobe design can be a contemporary look if it is complemented with the right colour scheme. White is the favourite colour of minimalism fans. It gives a clean and elegant appearance. These units feature steel handles and wide, deep drawers, which make it possible to store a lot of clothes.